Annual Report | Sept. '20–Dec. '21
Printer-Friendly Download (708 KB, PDF)
Summary
It has been another incredible year for Family for Families! In our second year as an organization, we continued to see the tremendous effect of the COVID-19 pandemic on our team members. A large number of team members this year also felt the devastating impact of extreme winter storms in the southern United States. During the second half of the year grant requests shifted back towards non-emergency categories. Again, with the help of our generous donors from all across the globe, we have been able to support our team through these crises.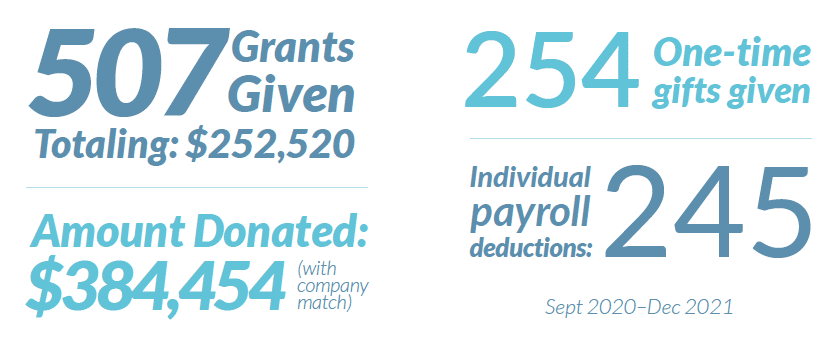 Every dollar donated to Family for Families is given to team members.
All donations from team members are matched by their respective company! Family for Families is committed to building a supportive environment for our team members during their times of need. When you give to Family for Families, you are directly impacting the well-being of your fellow team members when they need help the most. Please visit familyforfamilies.org to donate or for more information.
Donation Information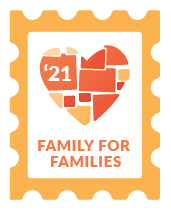 Through generous payroll deductions and one-time donations, Family for Families was able to grant funds to all those who applied with qualifying events and expenses. These donations truly show team members' commitment to the stability of their fellow members during tumultuous times.
In October 2021, Family for Families launched our first fundraising campaign. We are so thankful for the response we received, with sites around the world taking initiative to organize their own events. This campaign ultimately raised a total of $42,020.48 before the company match.
General Grant Breakdown
In 2020, the COVID-19 pandemic fueled an unprecedented number of applications for funding all over the world. Family for Families responded by pausing all non-COVID-19 related grants in order to focus on this need.
By May 2021, we saw the needs of our team members shifting to non-COVID-19 related hardships, so we reopened applications for all general hardship grants.
Winter Storms 2021
In February of 2021, severe winter storms in the southern United States caused extraordinary difficulties for many of our team members. Family for Families was able to focus on making the application process as quick as possible for winter storm grantees, processing a total of 332 grants and awarding $66,400 in funding.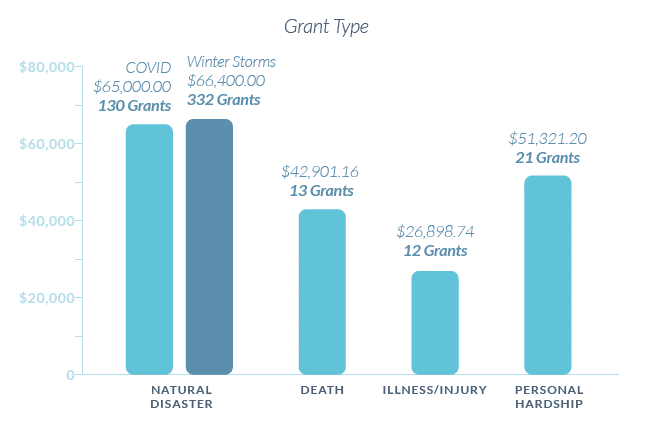 Who We Are
Family for Families is a nonprofit organization benefitting team members of CoorsTek, Liberty Woods International, MJB Wood Group, and the Salad Collective. Designed as a way to come alongside one another and help when emergencies strike, we act as an extension of the family in crisis.
Thông qua Quỹ hỗ trợ khó khăn cho nhân viên này, Gia đình vì Gia đình sẽ giúp phối hợp quyên góp và cấp các yêu cầu để cung cấp cứu trợ tài chính cho các thành viên trong nhóm và những gia đình đang cần sự hỗ trợ trên toàn thế giới.
Mỗi cây mỗi hoa, mỗi nhà mỗi cảnh, và khi chúng ta giúp nhau đối mặt với những thử thách cuộc sống, chúng ta trở thành một phần trong câu chuyện của họ, tác động tích cực đến kết quả cuối cùng. Điều này giúp củng cố trái tim của đại gia đình công sở chúng ta và tạo ra một cộng đồng hỗ trợ cho các thành viên trong nhóm và giúp gia đình của họ phát triển mạnh mẽ hơn.

+1 720 616 3648
info@familyforfamilies.org
14143 Denver West Pkwy
Suite 400
Golden, CO 80401 USA
FamilyforFamilies.org